Children's Services
Teaching excellence to be celebrated at awards event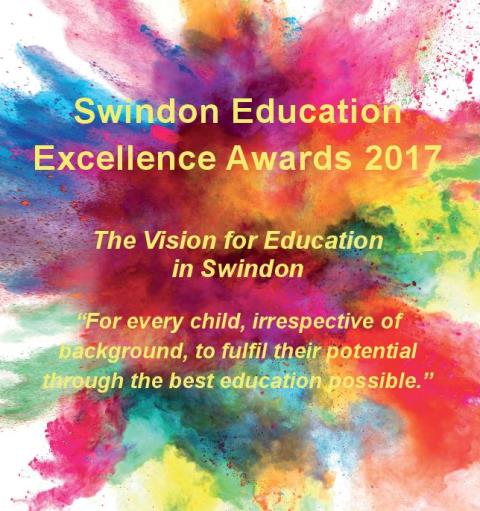 Wednesday, 12 July 2017
Teachers and schools across Swindon will be recognised for their outstanding contribution to education at a special awards ceremony tomorrow (13 July).
A total of 46 Excellence Awards and 10 Healthy Schools awards will be presented to teachers and schools at this year's Swindon Education Excellence Awards 2017, which is being held at The Marriott Hotel in Pipers Way.
Sponsored by Zurich Municipal, the awards are a celebration of the hard work and dedication of teachers in schools throughout the borough, while they also mark excellent practice in a number of schools.
The Mayor of Swindon, Cllr Maureen Penny, Swindon Borough Council's Cabinet Member for Children's Services Cllr Fionuala Foley, and David Jones, National Education Manager for Zurich Municipal, will be among the guests at the event.
The awards have been split into a number of categories with eight individual teachers receiving Teacher Excellence Awards. But there will be awards in recognition of pupil progress, good practice within schools, school achievement, school support and a category designed for headteachers who have made a special contribution to education in Swindon.
The TeachFirst Teacher of the Year Award will also be announced along with a number of Healthy Schools awards.
There will be music from Wroughton Junior School Choir, while former Olympic rower Guin Batten, representing the Youth Sports Trust, will also give an insight into her achievements as a world record ocean rower.
Cllr Foley said: "There is some incredible work going on in our schools which many people are not aware of and these awards give us a chance to shine a light on good practice and excellence in the classroom.
"Teaching is a challenging but rewarding career and it is very important we celebrate the contributions of our teachers and schools because they play an incredibly important role in shaping the lives of so many young people in Swindon.
"The Council is committed to improving educational outcomes as outlined in our Priorities and Pledges and I hope these awards will help to inspire excellence in all of our schools.
"I would also like to take the opportunity to thank Zurich Municipal and all our sponsors for their continued support of what is such a special event for education in Swindon."