Children's Services
Swindon Mum Nicky recommends fostering during Foster Care Fortnight as enriching for all concerned
Thursday 18 May 2017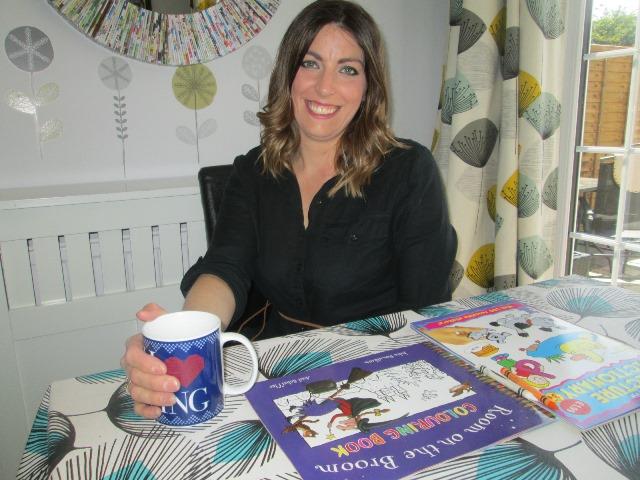 Foster mum Nicky Wood provides loving home
With Foster Care Fortnight into its second week, a Swindon foster carer proves you can balance motherhood with providing a safe home for vulnerable youngsters.
Nicky Wood, 36, Mum to Miya, aged 13, still finds time and home space to care for a series of young people who need fostering for anything from just a few days to months or even years, in a welcoming home environment complete with dog Bella.
Nicky launched her fostering career just over a year ago and since then has enthusiastically looked after four young people ranging from 2 – 7 years old for varying periods, all of them responding positively.
She said: "I decided to start fostering because I felt that my part time job as a hairdresser and a spare room would give me the time and capacity to provide a home for local children in need. I looked at what independent agencies could offer but I felt that Swindon Borough Council provided a really great package which ticks all the boxes for me.
"The starting point was for the Fostering Service to visit me at home and talk me through the role and exactly what is involved. After they decided I was suitable for the role and my house had a full risk assessment, I was accepted.
"Next was my initial Skills to Foster course which I greatly enjoyed, it really equipped me for fostering, teaching me the skills required, and once complete I felt comfortable that I could manage the role. I was allocated my own social worker who helped me through every step of the assessment process and is always there for me now -she really has exceeded my expectations of the support offered.
"And the continuation training is also excellent – you get an assessment each year which pinpoints your developing skills and experience and identifies any further training needed. My supervising social worker comes round once a month or we meet up at a fostering event, and the visits will gradually reduce as your experience grows.
"I've now been taking on placements for just over a year and they have all been completely different, with different challenges. My first one was an 11 year old boy who came to me on a three week respite placement, followed by a 5 year old boy who needed placing as emergency. Although challenging, both of these were rewarding and the children in well.
"They were followed by a 7 year old who was with me for eight months and was hugely challenging, with a lot of behavioural issues and temper swings. But he gradually settled down and big landmarks for him were being with us for Christmas and his eighth birthday, which he enjoyed. Looking after him was difficult at first but he gradually learned how to self regulate his emotions and showed consistent improvement, responding positively to my expectations and boundaries, and clearly feeling safe with me.
"It was hard work and demanding but his constant improvement always kept me going, and gradually I needed less and less Council support with him. Having such a challenging youngster has really developed my skill set."
Nicky's latest placement is a two year girl who has naturally formed a strong attachment to her, but having brought up her own daughter Nicky has no trouble looking after such a small child.
Nicky's rapidly increasing experience is helping with each new placement but it is still comforting that help is never far away, as she explains.
"The Emergency Duty Service is available to support me any time of day or night and I have made frequent use of it when necessary, it really helps to talk an issue through and they are 100% professional.
"I also often meet up with other local foster carers and we operate a great 'buddy' system which pairs new carers with more experienced mentors. In addition, the Council lays on lots of group outings – for example we've been to the panto and had BBQs, and gone on Council-funded holiday trips further afield to Center Parcs, Devon and Cornwall among other places.
"You need a wide skill set and for some carers only a particular age suits them. Some people foster as a full time role or become so involved with it that they decide to do it as a full time career, eg as a supervising social worker. But for people like me the role is perfect – I can keep my job as a hairdresser, but of course it's always a bit of a challenge juggling work with fostering as it would be for any parents.
"I am a single parent but there is absolutely no bar to being foster carers, nor is there for people with disabilities. Your own children can also benefit – Miya has got used to me fostering and enjoys the experience, she certainly hasn't been put off. At 13 she understands the importance of the role. I'm approved to foster 0 – 18s, but wouldn't take a child older than my own daughter.
"You have to really want to do fostering and carefully think it through, but the Council gives would-be carers insight into the role and help them decide if it is right for them and their family. The best thing to do is check out the website for information and then book a home visit, so you can talk about the skills and lifestyle involved."
Nicky summed up: "Swindon is crying out for foster carers, so if you think you could help, I would say go for it. I feel privileged to have been able to care for these vulnerable and traumatised children who have had such difficult lives. For me that is a reward in itself."
Currently recruiting to fill 30 more fostering households this year, Swindon Borough Council is right behind Foster Care Fortnight. The greatest need is for foster carers for older children, sibling groups, disabled children and unaccompanied asylum seeking children. There are around 150 foster households in the Borough but more are needed to meet demand, which can change at short notice.
Opportunities are available on short and long-term placements, from a few days to many years, allowing a lasting bond to flourish.
To find out more, go to the Council's fostering website at www.swindon.gov.uk/fostering, call the Council team on (01793) 464329 or email: fosteringrecruitment@swindon.gov.uk
For more information about fostering and its fantastic rewards, check out the Foster Care Fortnight website at thefosteringnetwork.org.uk/get-involved/foster-care-fortnight/foster-care-fortnight-2017