Council & Democracy
Chief Executive of Swindon Borough Council to retire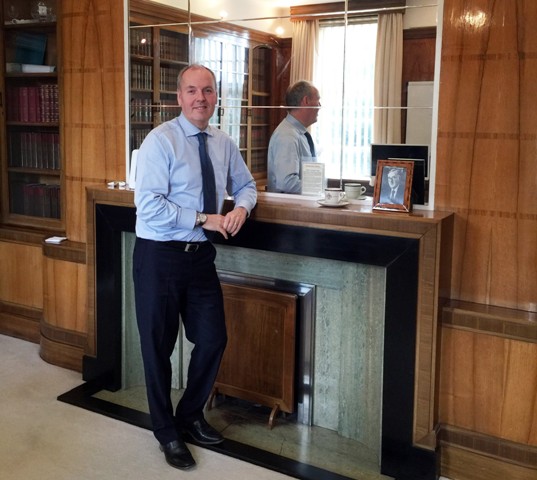 Swindon Borough Council Chief Executive John Gilbert
Monday, 12 March 2018
Swindon Borough Council's Chief Executive, John Gilbert, has announced he will be retiring from the Council following almost 40 years working in Local Government.
John joined Swindon in 2008 as Director of Children's Services having previously worked for local authorities in Kent, Suffolk, Staffordshire and Shropshire. He then became the Director of Children's and Adult Services in 2010, responsible for approximately 70 per cent of the Council's budgetary spend and was appointed Chief Executive towards the end of 2015, delivering the last three budgets for the Council.
John led the New Ways of Working transformation work across the Council, which has developed into the Swindon Programme, helping to facilitate savings in excess of £120m over an eight-year period, with a further £30m over the next two years well on track.
Having played a key role in steering the Council to become an active player in both the Centre for Cities network and the National Infrastructure Commission, Swindon is now poised to forge even stronger links with Oxfordshire and England's Economic Heartland transport corridor.
John, who is married with a son and daughter, has also led a number of partnership-based initiatives over the years, the latest one being the recently formed Joint Venture with Barratt Developments to deliver circa 2,750 houses in Wichelstowe.
John said: "After nearly 40 years in Local Government I have taken the decision to retire from Swindon Borough Council. I have spent the last 10 years working here at Swindon and it has been arguably one of the most enjoyable periods of my career. I have announced my intentions now, having just gained approval for the 2018/19 budget, with my departure enabling councillors to decide upon the appointment of a new Chief Executive before the summer recess.
"It also gives any incumbent a good opportunity to continue the very important work of the Swindon Programme. We now have in place a very strong corporate management team who are now well placed for the challenges ahead.
"Swindon Borough Council is a great authority and I am proud of all that's been achieved working with officers and councillors. I have had a fantastic time here working with some great people over the years.
"Finally, I would like to personally thank everybody for their support during my time here in Swindon, working with each and every one of them has been an absolute privilege."
Susie Kemp, the Council's Corporate Director of Resources and Growth, will take over the role of interim Chief Executive for the period between John's departure and the appointment of his successor.
Swindon Borough Council Leader, Cllr David Renard, said: "I have worked very closely with John during his time here, firstly in his role as Director of Children's Services and then latterly as Chief Executive and I will greatly miss his leadership qualities and contribution.
"I would like to thank John for his commitment to the Council and residents over the years and I'm sure everyone associated with the Council will all join me in wishing him all the very best for his retirement."