Communities
Community Trust and Council continue talks over future running of Lydiard Park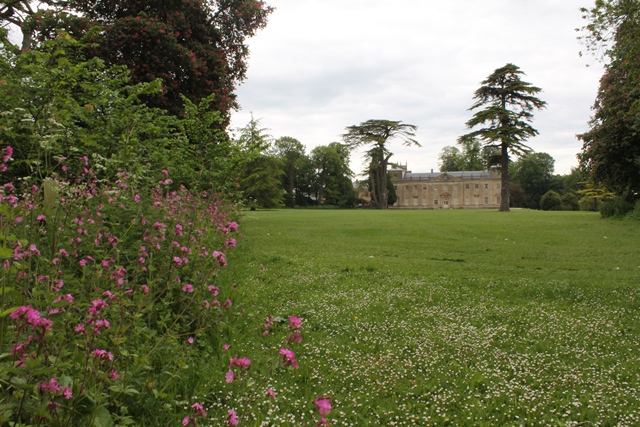 Thursday, 23 November 2017
Talks are continuing between Swindon Borough Council and Lydiard Park Heritage Trust over the future running of Lydiard Park.
The Council's Cabinet agreed in March to endorse Lydiard Park Heritage Trust as its preferred bidder to take over the much-loved country park. Both parties entered into a period of due diligence to verify information provided by the Council earlier in the process in order to agree a Business Transfer Agreement and long-term lease.
Although discussions have gone well over the past few months, further work needs to be undertaken on the condition survey of the building and the future of the conference facilities. The due diligence period has therefore been extended to allow an agreement to be reached that suits both parties.
The community trust scored highest out of five bids received by the Council after the Cabinet agreed last year to invite formal bids to run the park with the aim of reducing the Council's annual subsidy and ongoing maintenance for the popular attraction. In recent years the park had cost the Council around £460,000 a year to run.
Exploring commercial opportunities for Lydiard Park formed part of the Council's Leisure and Culture Commissioning Change Programme, which resulted in the successful leasing of the Borough's leisure and golf facilities. This secured a sustainable future for these important facilities, which are no longer reliant on subsidies from the Council.
Cllr Garry Perkins, Swindon Borough Council's Cabinet Member responsible for Lydiard, said: "We have had some really positive discussions with the Trust and I would like to thank them for the passion, enthusiasm and professionalism they have shown since we began this process.
"Lydiard Park is such an important asset for people in Swindon and that is why the Council and the Trust have to be absolutely aligned when it comes to the transfer agreement and the terms of the lease. We have to get this right for both parties so we come up with the best possible agreement to secure Lydiard's long-term future."
Trust Chair Mike Bowden added: "Due diligence has been a challenging process for us all and there are still a couple of areas in the business transfer agreement which require further discussion.
"Cllr Perkins, many council officers and our Trustees are working constructively together to find a mutually acceptable way forward to secure Lydiard for generations to come."
The outcome of the due diligence talks will be presented to the Council's Cabinet in February.