Communities
Four hundred years of Wiltshire history now available online in Swindon's libraries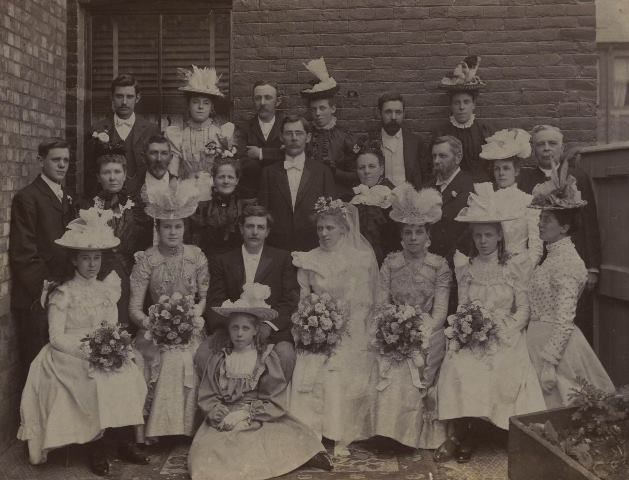 Thursday, 25 May 2017
More than six million historic parish records have been digitised for the first time and can be accessed via Swindon's libraries, offering a unique insight into the history and people of Wiltshire.
Published online by Ancestry, the leader in family history and consumer genomics, in conjunction with Wiltshire Council and Swindon Borough Council, the Wiltshire Parish Registers, 1538-1916 collection details generations of baptisms, marriages and burials that took place in the local area.
Searchable by name, birth date, parish, baptism, marriage, burial date, name of spouse and name(s) of parents, these records contain vital information for anybody looking to find out more about their ancestors who lived in the county.
Spanning entire generations of families, the collections reveal that 1837, the year that Queen Victoria ascended the throne, saw both the most baptisms (7,243) and burials (5,572) documented. The oldest person buried in Wiltshire was Elizabeth Heath, who lived to 108 in Whiteparish; George II was King when Elizabeth was born in 1737 and over her lifetime she saw five different monarchs sit on the throne.
A number of famous names feature in the extensive collection. From a renowned architect to a suffragette, these include:
• Sir Christopher Wren – The architect who later designed St Paul's Cathedral was born and baptised on 10th November 1631 in the village of East Knoyle, where his family lived for the first eight years of his life. Wren was named after his father, who is listed in the baptism records as a doctor of divinity and a rector. Typical of this period, Sir Christopher was not the first child in his family with that name; the first Christopher was baptised on 22nd November 1630 but did not survive and there is no record of his burial.
• Edith Bessie New – Born to parents Frederick and Isabella and baptised on 11th July 1877 in Swindon, Edith Bessie New trained as a teacher before becoming a campaigner for the Women's Social and Political Union. Edith became an active member of the suffragette movement and in 1908, she was one of two women who chained themselves to the railings of 10 Downing Street and smashed windows, demanding votes for women.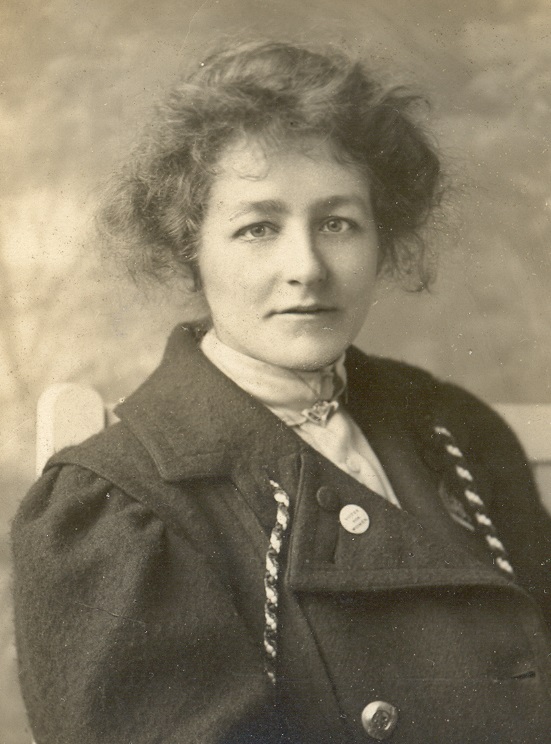 Edith New
• William Henry Fox Talbot – One of the pioneers of modern photography, William Henry Fox Talbot was born in the adjoining county of Dorset but died in Wiltshire on 17th September 1877, aged 77. Up until his death, burial records show that Talbot had been living with his family at their ancestral home, Lacock Abbey; the collection also includes the baptism records for two of his children - Charles Henry Talbot and Matilda Talbot.
Interestingly, two local names from the collection are connected through separate but equally shocking stories relating to nearby Wiltshire pubs. Hannah Twynnoy (Twynney) was a servant at the White Lion Inn in Malmesbury and was killed by a tiger touring the country as part of an exhibition of wild animals; her entry in the parish burial register reads 'October…24th Hannah Twynney Kild by a Tygre at the white lyon'. Thomas Burry, who was the landlord of The Shepherd and Dog, is believed to have been Wiltshire's first mass murderer, according to reports that some guests at the inn were never seen again. He died aged 62 on 2nd October 1840 after he dropped dead suddenly in Urchfront.
At the start of the 16th Century, both the British government and the Church of England became particularly interested in record keeping and a 1538 Act of Parliament required ministers to document the key life events that took place across their parish. As a result of the act, the Wiltshire Parish Registers pre-date the censuses and civil registration making it a valuable resource for anybody looking to trace their ancestors back before official systems were established.
Darryl Moody, Swindon Libraries' Local Studies Librarian, said: "This is a major development in Wiltshire genealogy and local history. For the very first time, Swindon residents will be able to digitally search through millions of local parish registers stretching back through the centuries.
"We are very proud to be able to offer library members free access to this remarkable resource and hope this may tempt more people to discover more about their ancestors."
Ancestry's Senior Content Manager, Miriam Silverman, said: "The Wiltshire collection encompasses close to 400 years of county life and offers a fascinating insight into everyday rites of passage, especially for budding family historians with ancestors in the area.
"Names of national and international importance are also among the records, such as Sir Christopher Wren and Edith Bessie New, highlighting the historical significance of Wiltshire society."
Ancestry is available to use for FREE using Swindon Libraries' public computer network, along with many other resources (like Find My Past and the British Newspaper Archive).
The Local Studies team based in Swindon's Central Library are also available to help with any local history or family history/genealogy enquiries.
To search the Wiltshire Parish Registers, 1538-1916 and more than 20 billion historical records worldwide, visit www.ancestry.co.uk or join Swindon Libraries and search for free.