Communities
Swindon Libraries celebrate 25 years of the Bookstart programme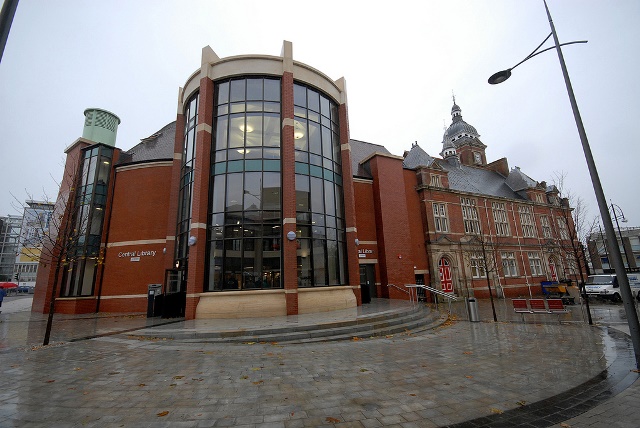 Monday 22 May 2017
Swindon Libraries will be celebrating National Bookstart Week 2017 with a number of story time sessions early next month (5th – 12th June) to encourage families to have fun together, anywhere and anytime.
National Bookstart Week is an annual celebration of BookTrust's flagship reading programme, Bookstart, which celebrates its 25th anniversary this year. Bookstart gives every child in England and Wales a free reading pack in the first year of their life and again when they are 3-4 years old. BookTrust works to remind families of the importance of reading for pleasure – even if it's just for 10 minutes a day.
The theme of this year's National Bookstart Week is 'Let's Explore Outdoors'. Children who attend any of the events will receive a free copy of the picture book Everybunny Dance! by Ellie Sandall. Children's reading charity BookTrust, supported by Hodder Children's Books, has more than 450,000 copies to give away.
Anish Harrison, Swindon Libraries' Joint Lead Librarian – Outreach, said: "Swindon Libraries is committed to supporting children's love of reading and Bookstart Week is a brilliant way of engaging children and their parents in what is an essential building block in their development.
"We have lots of fun activities organised throughout the week and it would be great to see as many families taking part as possible."
Diana Gerald, Chief Executive of BookTrust said: "We are thrilled so many children will receive a copy of Everybunny Dance! to help celebrate 25 years of BookTrust's flagship programme Bookstart. It is important for parents and carers to find the time to read with their children, sharing the adventures that books can offer. Shared reading and encouraging reading for enjoyment from a young age can help children on their reading journeys and inspire a lifelong love of reading.
"Reading for pleasure has a dramatic effect on many life outcomes for children such as their well-being, confidence and educational achievements. Quite simply, those children who read for pleasure are more likely to be happier, healthier and do better in life than those who don't."
To receive a free copy of Everybunny Dance! Swindon Libraries are inviting children to join them at the following story times:
Tuesday 6th June: Moredon Library, 10am – 10.30am
Central Library, 11am – 11.30am
Park Library, 11am – 11.30am
Wroughton Library, 11.15am – 11.45am
Old Town Library, 2.15pm – 2.45pm
Wednesday 7th June: Liden Library, 10.30am – 11am
North Swindon Library, 11am – 11.30am
Thursday 8th June: Covingham Library, 10.30am – 11am
Highworth Library, 10.30am – 11.am
Friday 9th June: West Swindon Library, 10.30am – 11am
If families are unable to make it along to their local event they can join in the fun at home, with plenty of bunny-themed arts and crafts and games, all on the Bookstart website. www.bookstart.org.uk