Communities
New highway schemes to benefit from £11.5m in government funding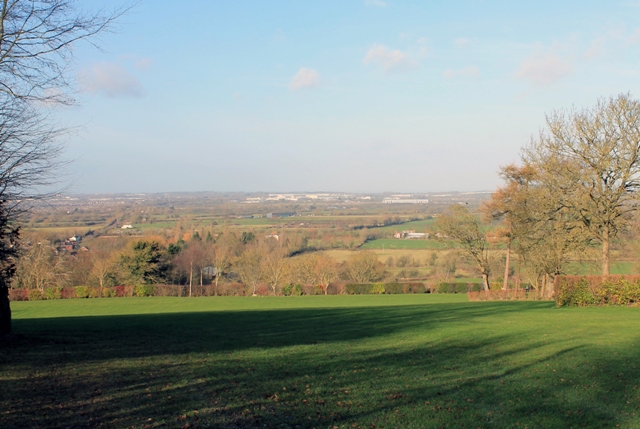 The New Eastern Villages development will benefit from £5m in Housing Infrastructure Funding from the Government
Friday, 2 February 2018
Swindon has been awarded millions of pounds in government funding for two major highway schemes in the eastern part of the town.
The funding was announced by the Government's Housing Secretary Sajid Javid and Chancellor Philip Hammond as part of the first wave of funding for the £5bn Housing Infrastructure Fund (HIF).
Swindon was one of only a handful of areas awarded funding for two infrastructure projects, which will help to speed up housebuilding in two major development areas included in Swindon Borough Council's Local Plan.
In total, 133 projects across the country have been awarded funding with the money being used to pay for new roads, cycle paths, flood defences and land remediation work which need to be carried out prior to major housebuilding.
Swindon Borough Council has been awarded £6.5m for the Kingsdown Bridge project which will see a new bridge built across the A419 to provide a direct link from the proposed 1,650-home Kingsdown development to the A4311 Cricklade Road.
The housing scheme is being delivered by developers Persimmon and Primegate, who will be responsible for any additional costs over and above the £6.5m.
A total of £5m has also been awarded for the New Eastern Villages (NEV) Eastern Access, which will take the form of a new bridge under the Great Western Railway line and provide a direct link into the proposed Rowborough development from the A420.
Rowborough forms part of the New Eastern Villages, will consist of around 2,380 homes built on a site to the north of the A420. The bridge will provide an essential access into the site to enable the full development to go ahead and the design and procurement of the scheme will be the responsibility of development partners Hallam Land Management, Taylor Wimpey Strategic Developments, and Hannick Homes Limited who will make up the remaining balance of the total £10m cost of the project.
Cllr Toby Elliott, Swindon Borough Council's Cabinet Member for Strategic Planning and Sustainability, said: "This funding from the Government is a welcome boost for these two major housing schemes and will enable us to take forward our development plans in the east of the town.
"It is vitally important that we have the right infrastructure in place before we start building the thousands of homes that Swindon needs and we took the opportunity to present some of our highway schemes for the New Eastern Villages at our drop-in event at Coleview Community Centre last week, which was very well attended.
"We plan to hold more of these sessions over the coming weeks and it is important we continue to receive feedback from local people so they get the chance to put forward their views."
Plans on each of the NEV transport infrastructure schemes are available at: www.swindon.gov.uk/NEV
For further details please contact the Swindon NEV team by email at: nev@swindon.gov.uk