Highways & Transport
Road closures for Swindon Half Marathon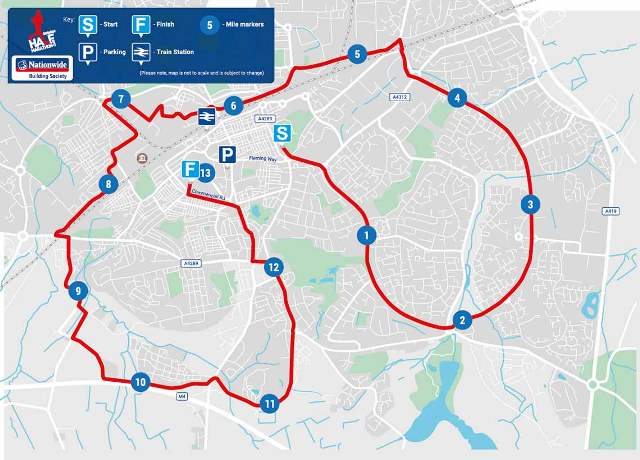 31 August 2017
Motorists are being reminded of the need to plan their journeys ahead of this Sunday's (3 September) Swindon Half Marathon.
The new 13.1-mile route, which is being organised by LG Running Ltd and 113 Events, will take runners on a course past the County Ground, the Magic Roundabout, the Oasis Leisure Centre, the Designer Outlet Centre, Wichelstowe and Old Town before a finish in front of the Big Screen at Wharf Green. As a result of the town centre route, a number of roads will be closed to traffic.
The road closures will come into force from 10am at the County Ground ahead of the start of the race at 11am.
Advanced warning signs have been put out around various roads including Queen's Drive, Coate roundabout, Dorcan Way, Swindon Road, Bridge End Road, Cirencester Way, Great Western Way, Polaris Way, North Star Avenue, Newcombe Drive, Bruce Street Bridges, Kemble Drive, Penzance Drive, Wootton Bassett Road, Redpost Drive, Peglars Way, Foxham Way, Black Horse Way, Pipers Way, Marlborough Road, Wood Street, Victoria Road, Regents Circus, Commercial Road and lastly Wharf Green.
Due to the split start finish, roads will only be closed in the direction of the runners, so cars will be able to travel in the opposite direction. Motorists are also advised that the Greenbridge Roundabout entrance to Greenbridge Retail Park will be closed during the race. However, access to the retail park will be maintained from Drakes Way.
As the race is split into 16 sections, roads will reopen as soon as the last runner has passed each ending point and there will also be manned crossings to allow vehicles to pass when possible.
Details of the route can be found at: www.newswindonhalf.co.uk