Highways & Transport
Road enhancements to take place in Thames Avenue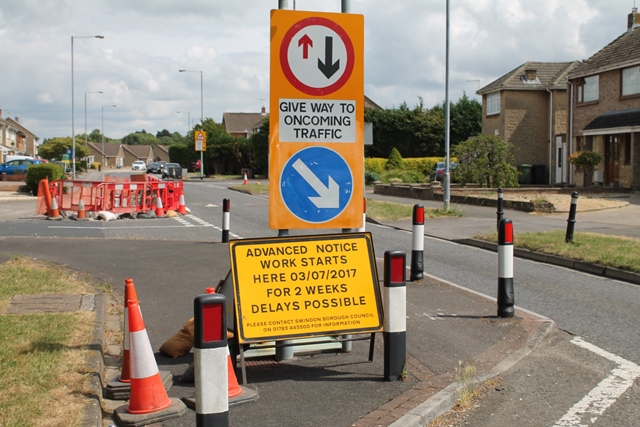 30 June 2017
Following a request from local residents to improve the road layout in Thames Avenue, Council contractors will start planned roadworks on 3 July to reduce the width of some of the traffic calming features there.
The work is expected to last approximately two weeks and the aim is to ease traffic flow along Thames Avenue by slightly widening the road at key pinch points.
Although work is underway in nearby Akers Way, which is continuing through to the end of the school holidays, the work in Thames Avenue will take place outside peak hours i.e. 9.30am to 3.30pm, in order to minimise disruption and inconvenience to local businesses and residents. The contractor has also been asked to ensure that the road is cleared by the time the afternoon school run gets under way.
The temporary traffic lights will be manned for the first couple of days so that any issues can be responded to immediately. The Council recently carried out Phase 1 of this work on the Blunsdon Road junction with Thames Avenue, under the same traffic management arrangements, and the work was successfully completed without any reported issues.
Local stakeholders have been fully consulted and involved in the scheme since its inception over a year ago, and local residents and businesses have been made aware of the plans.
Cllr David Renard, the Leader of the Council, said: "I am pleased that this Locality scheme is going ahead as we have been able to respond to concerns raised by local residents about the difficulties drivers have been experiencing passing one another in the narrower sections of Thames Avenue. We have already seen the benefits of the work carried out on the Blunsdon Road mini roundabout junction and I am sure that the same will be true of the Avonmead junction once work is completed there."