Highways & Transport
Consultation on proposal to change Regent Circus layout to take place next week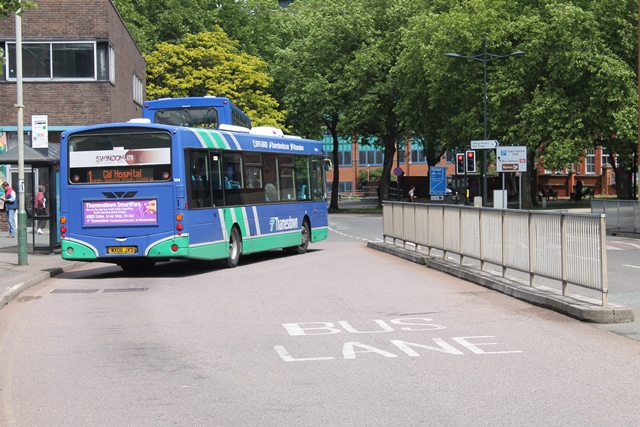 Proposals to create a continuous bus lane through Regent Circus will go on show to the public Picture: Phil Avery
Friday, 9 June 2017
Proposals to change the road layout at Regent Circus will go on display next week.
Swindon Borough Council's Transport Planning team will be holding public consultation sessions in the Central Library next Friday (16 June) and Saturday (17 June).
A key part of the proposal is for a continuous bus lane that will run from the eastern end of Commercial Road through to Princes Street. In addition, there will also be enhanced facilities for bus passengers and improvements for pedestrians through the widening of footways. These proposals form part of the Quality Bus Corridor between Wichelstowe and Swindon town centre via Old Town and Mannington and will also benefit users of the wider bus network in Swindon.
The consultation will take the form of informal drop-in events, giving the public the opportunity to look at the plans, discuss the proposals, and make any comments.
The drop-in sessions will take place in the foyer of the Central Library in Regent Circus on Friday between 2pm and 6pm and on Saturday from 10.30am until 1pm.
The plans and the feedback survey are also available online at http://www.swindontravelchoices.co.uk/bus/bus-quality-corridor/ The deadline for responses is Friday, 30 June