Highways & Transport
Ride it or recycle it this Bike Week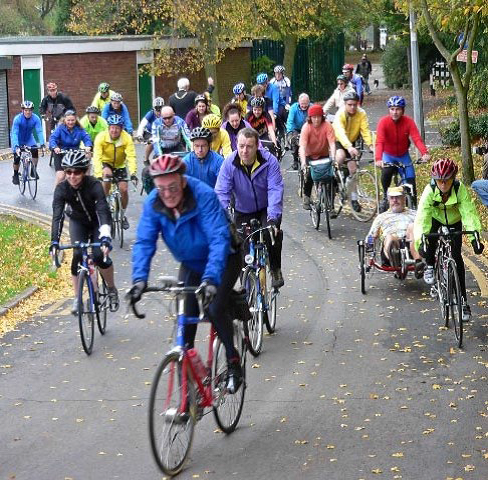 Tuesday, 30 May 2017
Swindon residents are being asked to spring clean their sheds and get out their bicycles ahead of National Bike Week (10–18 June).
Swindon Travel Choices has teamed up with Recycles, the social enterprise that refurbishes bikes, to encourage people to dig out their bikes and either take them for a health check to make them usable again, or donate them to Recycles who will give them a new lease of life.
Recycles is a Salvation Army social enterprise, based in Swindon, which offers work experience and the opportunity to take accredited courses to help individuals who have experienced homelessness gain the skills they need to find work and move on with their lives.
Recycles operates as a cycle repair shop and sells refurbished bikes. It also offers a cycle hire scheme and bespoke cycle maintenance courses for local people to raise funds for the charity's work in the town.
All through Bike Week, Recycles will be offering free safety checks for bikes, as well as free security marking, at their shop on Princes Street. Donations of unwanted bikes can also be made direct to the shop.
"We see people daily who are committed to changing their lives through work experience and training," said Emma Hambidge, Social Enterprise Programme Co-ordinator for Recycles. "These donated bikes enable our volunteers to put into practice what they are learning and gain a real sense of achievement from their work."
Employers across Swindon can also play a part in Bike Week. Businesses are encouraged to spring clean their bike sheds, by identifying abandoned bikes that could be donated to Recycles, and also hold a "donation day" at the workplace, where unwanted cycles can be collated for collection by Recycles.
A Bike Week toolkit for employers containing posters, ideas and instructions is available by emailing info@swindontravelchoices.org.uk or by visiting the Swindon Travel Choices website: www.swindontravelchoices.co.uk/cycle