Highways & Transport
Swindon roads treated again as motorists warned to drive carefully on Monday morning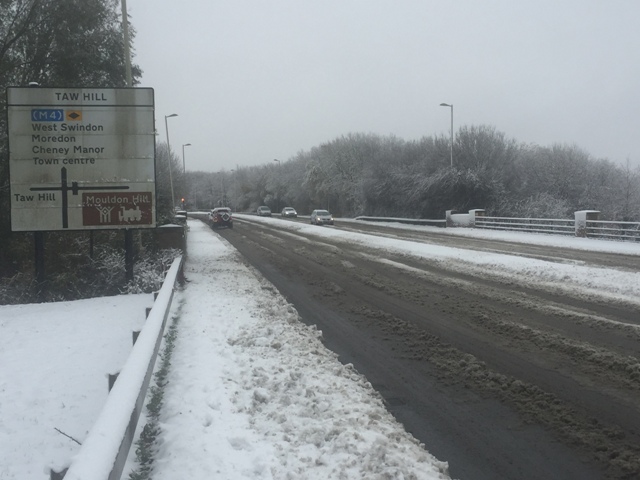 Thamesdown Drive was among a number of roads that were gritted again this afternoon
Sunday, 10 December 2017
Gritting crews from Swindon Borough Council have completed another treatment of the Borough's roads following the snowfall earlier today.
The vast majority of the Borough's hill routes will be completed this evening, however parts of Lawn and Old Town which are too steep for the gritting lorries, will be finished by hand first thing tomorrow morning.
The forecast for the rest of the evening is for cold temperatures with further wet snow falling throughout the night with slight accumulations in places, but these flurries will become increasingly light and intermittent.
The gritting team will monitor the weather throughout the night and will be on standby to respond to any changes in the forecast.
Motorists are advised to drive carefully tomorrow morning as there is likely to be ice on the roads, and to leave extra time for their journeys into work.
Although it may appear the roads have not been gritted first thing in the morning, the salt will be on the roads and will need to be driven on to turn it into a saline solution. This will then encourage the thaw of any ice and snow. The main roads will start to clear once again when the network is busier.
Further information about road gritting can be found at: www.swindon.gov.uk/roadgritting Gritting updates will be available throughout the day on the Council's Twitter (@swindonnews) and Facebook (@SwindonBoroughCouncil) pages.