Economy & Regeneration
Council reaffirms its commitment to Lydiard following discussions with Trust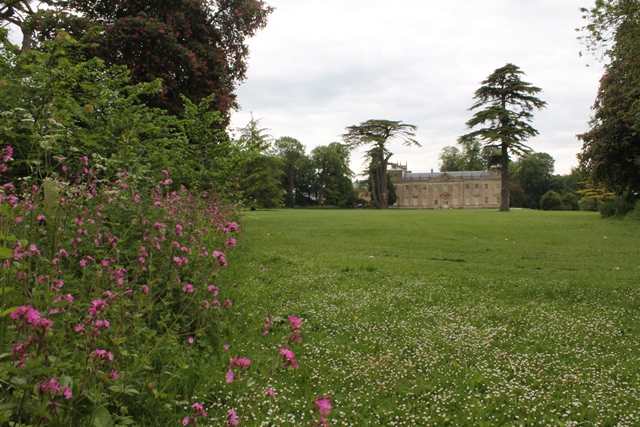 Friday, 16 February 2018
Lydiard House and Park will continue to be run by Swindon Borough Council after the Trust that was selected to take on the much-loved landmark requested millions of extra pounds in taxpayers' money.
The Council has today reaffirmed its clear, long-standing commitment towards maintaining the popular heritage asset for the people of Swindon, including:
Spending approximately £850,000 on maintaining and repairing Lydiard House
Outlining its desire to work with heritage groups and the local community on the future plans for Lydiard
Considering the options available in relation to Lydiard conference facilities with a view to improving the current building
The Council's Cabinet agreed last March to endorse Lydiard Park Heritage Trust as its preferred bidder to take over Lydiard House and Park and to allow a period of due diligence to enable the Trust to undertake further work on its business plan.
A total of £850,000 had been set aside by the Council as part of the competitive process to contribute to backlog maintenance works upon the transfer of the house and country park but, after Lydiard Park Heritage Trust submitted its updated business plan in October, there was a significant disparity of millions of pounds.
Talks to narrow the gap in valuations and the requested contribution from the Council for the works ended without agreement. This, and a requirement for an operational subsidy, would have made any deal unlawful in light of the bidding process, as the Council would be in breach of its Best Value Duty under the Local Government Act 1999.
Cllr Garry Perkins, Swindon Borough Council's Cabinet Member responsible for Heritage, said: "The Council is absolutely committed to keeping Lydiard as a place that people in Swindon can continue to enjoy.
"We were completely focussed on the successful transfer of Lydiard House and Park to the Trust and a lot of time and effort from both sides has been spent on trying to reach an agreement.
"Unfortunately, we are just too far apart in our valuations for how much backlog maintenance and operational subsidy is required and, as a result, it would be unlawful to proceed with the transfer. However, this is the point of the due diligence work, to help identify key issues. This has highlighted that an agreement is not possible and that the Trust's bid does not represent the best value for taxpayers in Swindon.
"I would like to thank all the members of the Trust and council officers for their efforts in trying to get this transfer over the line.
"As we cannot continue with the transfer, the house and park will remain in Council control, which will involve investing in Lydiard House, keeping the existing conference facilities running in the short term, before sympathetically enhancing them over the next few years.
"We very much hope we can work with the local heritage community so we can harness their expertise for the benefit of this important Swindon landmark."