Economy & Regeneration
UWTSD to open training hub in Swindon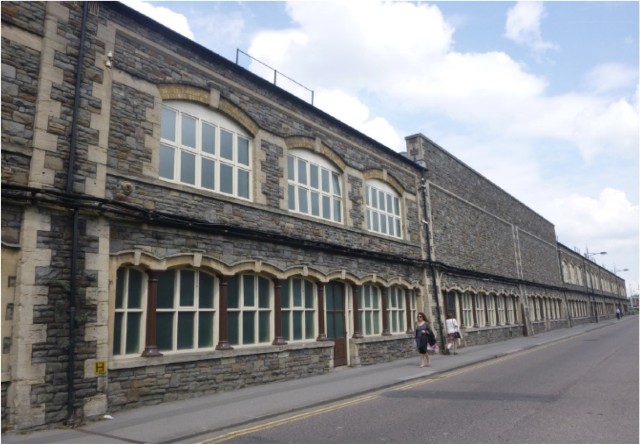 UWTSD will be opening a professional training hub in the Carriage Works
Friday, 15 December 2017
The University of Wales Trinity Saint David (UWTSD) in partnership with Swindon Borough Council and Forward Swindon is to develop a postgraduate and continuous professional training hub in Swindon to support professional training for the cultural heritage industries.
The development is in response to the numerous cultural training initiatives established by academic staff in the Faculty of Humanities based at the University's Lampeter campus.
The University will lease a unit within the former Great Western Railway (GWR) Carriage Works from where it will deliver a range of training programmes in the fields of Cultural Heritage and Architecture.
UWTSD is responding to the a national skills gap in archaeology, and a demand from businesses in the South West of England for CPD courses, such as heritage management, as well as a gap in the market in Swindon due to its limited higher education offer. These programmes are also offered by the University's Lampeter campus which has established strong links with the cultural industries in Wales.
The new academic offer will contribute to the Council's ambition to increase the supply of higher education options available to Swindon residents. Although UWTSD's initial offer will focus on a highly specialised range of courses, there is potential for the University's presence to grow over time to include business and management provision.
The conversion of the Carriage Works, designed by Metropolitan Workshop, will insert a standalone structure into the listed space – creating a series of tutorial and seminar rooms on the ground floor as well as a larger lecture room and break out area on the upper floor, and it will be accessible from street level by lift and will be fully DDA compliant.
The redevelopment of the Carriage Works builds on the Council's commitment to finding sustainable uses for its heritage sites.
"This is a very exciting development for the University" said Geraint Coles, senior lecturer in heritage management at the University who has also significant experience of leading regeneration initiatives. "The Swindon hub offers an opportunity for UWTSD to access a range of employers and their employees within the heritage sector in order to provide bespoke training and professional development.
"We have developed a flexible framework which will enable participants to build up credits towards a Master's degree in their chosen area of practice or to use the framework as a means of updating their skills and knowledge. The hub will enable the University to create a touch-base for our community of learners and we are very grateful to Forward Swindon for their enthusiasm and support."
Cllr Garry Perkins, Swindon Borough Council's Cabinet Member for Regeneration, said: "The Carriage Works is one of the Council's key regeneration projects and Forward Swindon has made great progress over the last 12 months to breathe new life into a building which is steeped in the town's railway heritage.
"I am so pleased the University of Wales Trinity Saint David has recognised the potential of the building and I look forward to seeing it bustling with bright academic talent in the years to come."
Cllr Oliver Donachie, Swindon Borough Council's Cabinet Member for Economy and Skills, said: "I am delighted to welcome the UWTSD to Swindon. The University provides a real opportunity to meet the needs of the cultural sector and supports our commitment to work with a number of stakeholders to grow higher education provision in Swindon."