Economy & Regeneration
GWR stars at Swindon Railway Festival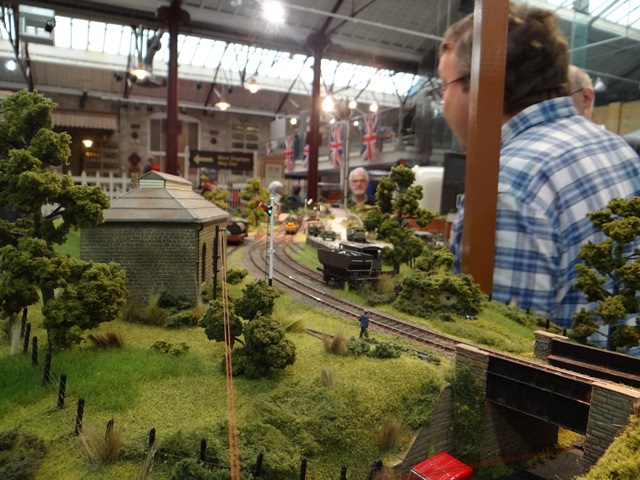 Friday, 1 September 2017
Evocative sounds from the past will emanate from the replica Swindon Works Hooter, accompanied by the melancholic sounds of the live steam whistle, as visitors are welcomed to the Swindon Railway Festival at the STEAM Museum on 9 and 10 September.
This year's festival highlights include 24 large model railway layouts that will be stylishly displayed alongside the many iconic steam locomotives in the museum's collection.
Now in its 16th year, the festival also features three special exhibitions, celebrating 90 years since legendary locomotive, No. 6000 King George V* was built.
Special guests, Hatch Heritage & Steam Engineers, will host a live steam display just outside the Swindon Borough Council-owned museum in a special enclosure.
During the course of the weekend, visitors will be able to see working machinery and steam rollers constructing a made up 'roadway'. This unique display will reflect on the GWR's use of steam rollers and traction engines between 1896 and 1955 for road construction as well as haulage and passenger transport.
Families will find plenty to see and do, including a new children's interactive model railway. They will also receive a special certificate when they successfully 'change the points' in the museum's GWR Signal Box.
Model rail enthusiasts will be in for a treat, with a vast array of live demonstrations taking place over the weekend, showing locomotive and wagon construction, signalling, soldering and weathering.
Modelling experts that will be on hand for friendly tips and advice will include some members of the Railway Modeller magazine team who are sponsors of the event.
Festival visitors will be invited by STEAM volunteers to climb aboard the footplate of GWR 4-6-0 King Class No. 6000 King George V* and GWR 4-6-0 No. 4073 Caerphilly Castle* as they bring the story of steam to life with GWR facts and anecdotes.
Living GWR history continues as the museum's own replica Swindon Works Hooter** will sound on the hour, every hour on both days of the festival.
Cllr Garry Perkins, Swindon Borough Council's Cabinet Member with responsibility for STEAM, said: "The Swindon Railway Festival is a fitting tribute to the town's railway heritage and the fact we will have the sounds of the replica Swindon Works Hooter will only add to the special atmosphere on both days.
"The festival has grown in popularity over the years and is not just confined to railway enthusiasts as there is plenty to do for all the family. I'm sure this year's event will once again prove to be a big hit with visitors."

Carolyn Lovett, STEAM Events Officer at STEAM said: "After many months of planning and preparation, we are all set to deliver a wonderful and different experience to our festival visitors.
"Renowned for being the home of some of the finest model railway layouts in the UK, our jam-packed railway weekend features model railways that cross a whole variety of gauges. Among the amazing 24 model railway layouts on display throughout the museum, we have nine brand new layouts. These are uniquely designed and built by railway groups and enthusiasts all over the country and we are thrilled to have them on display for the first time here at STEAM.
"Visitors can take a real step back in time as they experience intricate model railway scenes alongside real steam locomotives.
"The excitement of seeing such beautiful models running on the track appeals to visitors of all ages and generations so the festival is a great day out for all the family."
More attractions at the festival include special displays by many preserved railways across the country and over 25 trade stands selling railway art, specialist books, model railway kits and accessories plus GWR and other railway memorabilia.
Refreshments include hot meals and snacks with a Festival Barbecue, Real Ale Bar and Café in the festival's outdoor enclosure. STEAM's Platform One Café, upstairs at the front of the Museum, will also be open.
The festival opens between 10am and 5pm on both days.
More details can be had from the STEAM website at: www.steam-museum.co.uk or you can call the Museum on 01793 466637.

Admission prices: Adults £12; Seniors (over 65) £9; Children (3-15 yrs) £8; Family tickets £28 (2 adults, 1 child) and £32 (2 adults, 2 children). Under threes go free.
A 10% discount is available on Swindon Railway Festival tickets for STEAM Season Ticket holders when purchased direct from the museum. Advance tickets are available from Swindontickets (booking fee applies) at www.swindontickets.co.uk